In order to meet the increasing requirements with regard to building material and to improve the health quality of rooms which is now taking into account reduction of the exposure to electromagnetic fields, we have developed the systems FLEXARAY and PREFILZEN: 2 innovative electrical sheaths, which suppress this undesirable electromagnetic pollution.
They comply with the RT 2012 thermal regulation and meet the recommendations of the latest HQE standards (in the area of health and protection): technical guidelines of the French HQE standard NF Logement HQE and the international Assessment Scheme For Environmental Performance of Residential Buildings.

---
2 sheaths for your comfort
flexaray EMPTY SHEATH
ICTA 3422 type sheath in compliance with European standard EN-61386-22.
It owes its electrical radiation shielding properties to a multilayer technology combined with a semiconductor wire.
Consisting of an insulating outer layer and an electro-conductive internal layer with double skin effect.
préfilzen PREWIRED SHEATH
ICTA 3422 type sheat in compliance with European standard EN-61386-22.
PRÉFILZEN sheath is prewired with twisted wires to attenuate electromagnetic fields.
Easily identifiable black semiconductor wire with white stripe, covered with a conducting material which, when pulled inside the sheath, naturally touches the internal layer and evacuates the electric fields as soon as it is connected to earth.
---
Rings
The FLEXARAY+ sheath is available in 3 diameters:

 Ø 16 mm

 Ø 20 mm

 Ø 25 mm
The PRÉFILZEN+ sheath is available in 2 diameters
and several fillings:

 Ø 16 mm
3 x 1,5 mm2

 Ø 20 mm
3 x 2,5 mm2
4 x 1,5 mm2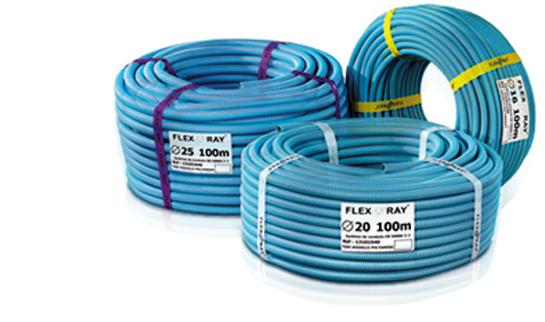 ---
Accessories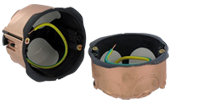 Simple shielded box
---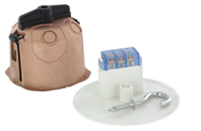 Centre point
---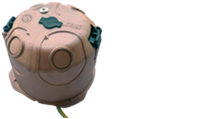 Airtight shielded box
---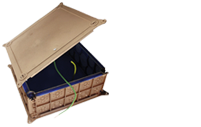 Domestic junction box
---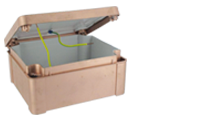 Attic junction box
---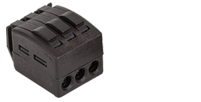 Installations automatically connected to earth
---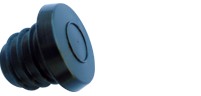 RT plug
---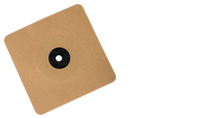 Membrane
---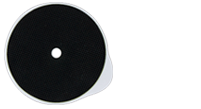 Loop
---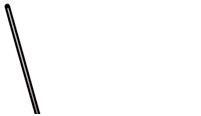 Semiconductor wire
---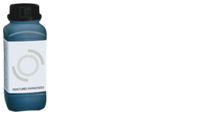 Faradised paint
---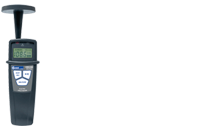 Electrical Field strength tester
---